St. Stephen's Green Park

St. Stephen's Green Park
St Stephen's Green Park is a historical park and garden, located in the centre of Dublin city.
Cared for by the Office of Public Works, the park is an important public resource in the area, and provides an oasis of green calm in the middle of a bustling city. Its four centuries of history are eventful and complex, involving such important figures as Arthur Guinness, 1st Baron Ardilaun, and Countess Constance Markievicz. The park itself hosts a large number of important sculptural monuments to Irish history. Many species of birds and plants also call the park their home. Public facilities at St Stephen's Green Park include a playground and a garden for the visually impaired.
Please download the Code of Conduct for Dog Owners here.
Download our free audio tour with the GuidiGO mobile app.
Available on both Apple and Android, phone or tablet.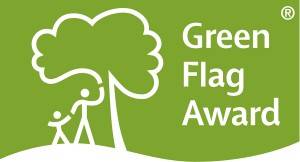 In 2015, 2016, 2017, 2018, 2019, 2020, 2021 and again in 2022 St Stephen's Green Park received a Green Flag award. The Green Flag is an international scheme which promotes the highest standards in parks and green spaces. Visit the Green Flag website for more information.
Please note the use of drones is NOT permitted in St. Stephen's Green Park.
Full captions and copyright information for all images can be found in the Galleries. If you would like to use any of the images you see on this website, please contact us.
Any links to external content on this website are there for reference purposes, and do not imply endorsement.